Chico Criminal Defense Lawyer
Criminal Defense Attorneys in Chico, CA - Prioritizing Your Future
A criminal conviction in California has the potential to disrupt your entire life. Depending on the offense, a guilty verdict or pleas may affect your ability to find work and housing. Plus, you may pay heavy fines and/or serve jail or even prison time.
With so much at risk, you should always contact a qualified team of criminal defense lawyers if you or a loved one are even suspected of committing a crime. Our firm handles a wide range of criminal matters, including all felonies and misdemeanors. Our trial attorneys are aggressive litigators who fight to protect your rights and may be able to get your charges reduced or dropped altogether.
Our Peters, Habib, McKenna, Juhl-Rhodes & Cardoza, LLP partner, Anthony R. Cardoza, who leads our firm's criminal defense practice, has over 25 years of criminal defense experience. Mr. Cardoza worked for five years as a law clerk/paralegal in criminal defense and over 20 years as a criminal defense attorney.
Mr. Cardoza has represented clients in counties all over California. Mr. Cardoza has tried jury cases from simple misdemeanors, such as DUIs, to First Degree Murder charges, and everything in between.
​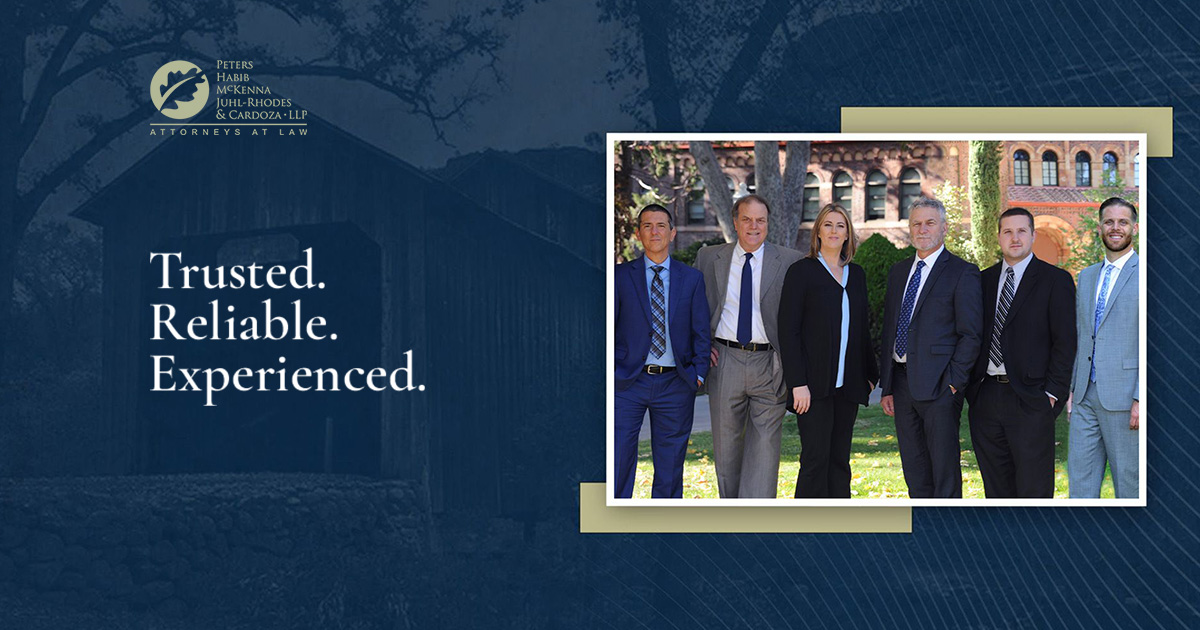 Contact us online or by phone at (530) 342-3593 to reach our Chico criminal defense attorneys and learn more about how we can fight for you after you've been charged with crimes.
Criminal Charges We Provide Defense For In California
Our California criminal defense lawyers have experience with a wide range of criminal matters, including but not limited to:
Assault and Battery. This includes aggravated assault, as well as assault with or without a deadly weapon.
Gang Crimes Enhancement Cases. According to California law, gang-related crimes often carry an automatic jail sentence, regardless of the charge. Our attorneys have experience combating these enhancements.
Gun Charges. These charges may range from carrying a concealed weapon to the illegal sale of a firearm and more. Like gang crimes, these may also be subject to enhancements.
Manslaughter/Murder. This includes vehicular homicide and manslaughter.
Sex Offenses. These include sexual assault and/or battery, and rape, among others. Usually, a conviction also requires inclusion in a sex offense registry.
Theft and Shoplifting. Depending on the value of the item(s) stolen, these may be minor charges or serious felonies.
White Collar Crimes. These include fraud, embezzlement, Ponzi schemes, identity theft, and similar crimes.
DUIs. Our attorneys have experience with first-time and multiple DUI offenses, as well as cases involving driver's license suspensions and commercial trucking offenses.
Drug Charges. These crimes involve controlled and illegal substances such as marijuana, cocaine, heroin, and many more. Common charges include possession, manufacturing, trafficking, prescription drug violations, and medical marijuana violations.
Juvenile Crimes. Criminal cases involving minors are different than those involving adults. Our attorneys have experience with juvenile criminal defense, as well as juvenile record sealing and expungement.
DUI Lawyers In Chico, CA
Our DUI lawyers in Chico have years of experience in helping individuals defend themselves against DUI charges. If you are looking for a DUI lawyer in Chico, CA who you can trust and lean on, then look no further than Peters, Habib, McKenna, Juhl-Rhodes & Cardoza, LLP. Don't go through your DUI charges alone. Let our lawyers fight for you and protect your rights, your future, and your reputation.
What is a DUI in California? A DUI in the state of California is considered a misdemeanor.
A DUI in California typically results in the following legal punishments:
3-5 years probation
Fines ranging from $400 - $2,000
DUI schooling (ranging from 3 - 9 months)
Driver's license suspensions
The installation of an ignition interlock device (typically for 6 months)
Attending victim impact panels
Possible jail time (depending on the county in California)
How Can A Criminal Defense Lawyer Help You in Chico?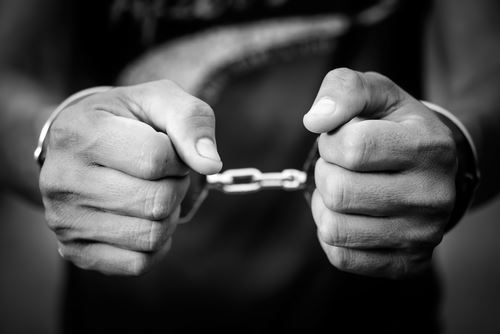 ​The earlier you can involve an attorney to protect your rights the better off you are. An attorney can investigate, formulate a tailored defense, and offer you legal advice so that you can be sure that your rights are protected. Even if you are facing seemingly minor misdemeanor charges, you can still benefit from the guidance of a legal professional. If the police want to talk to you, you SHOULD have an attorney.
Having an experienced attorney by your side to help fight against your criminal charges is important for ensuring that you are provided with all of the help and legal support that you need during this difficult time.
A criminal defense attorney will help you by:
Providing you with legal guidance: An attorney will be able to answer any questions that you have regarding your case. Having a lawyer to guide you is critical for protecting your rights and your future. Your lawyer will advise you regarding whether you should accept a plea or go to trial, and whether you should testify. The decisions you make will directly impact your sentence.
Protecting your future: Your attorney will be by your side to guide and support you through every step of the process. Having an attorney by your side will help ensure that you don't make any mistakes that can cost you your future or your reputation.
Investigating your charges and evidence: Your lawyer will investigate your charges and will evaluate all of your evidence. This way, your lawyer will be able to provide you with a realistic evaluation of the case prospects and will guide and advise you on the best next steps to take.
Creating a strong defense case and strategy: Your lawyer will have the skills, knowledge, and experience necessary to create a strong case to defend and support you. Your lawyer will also recommend the best strategy for your case moving forward.
Obtain necessary evidence: Your car accident lawyer will have the knowledge, skills, and experience necessary to obtain important evidence to support your case.
Representing you in trial: In the situation that your case needs to be taken to court, your lawyer will be able to provide fierce legal representation on your behalf. Having a lawyer to represent you in the courtroom is critical for ensuring that you receive the compensation that you rightfully deserve. Your lawyer will be able to negotiate sentencing or alternative sentencing options.
Offering you psychological support: Your car accident lawyer will have worked with many individuals facing a similar struggle to you. Having an experienced lawyer by your side can help offer you the emotional support and reassurance that you need during this difficult time.
If you are suspected of a crime, facing criminal charges, or if a loved one was arrested, then you need a team of criminal defense lawyers with proven experience. Peters, Habib, McKenna, Juhl-Rhodes & Cardoza, LLP is ready to aggressively defend you. Call us today at (530) 342-3593.
What Are the Types of Criminal Charges in California?
The penalties you may face for a criminal conviction largely depend on the severity of the charges against you.
In California, there are three general types of criminal charges, which are:
Infractions. Also known as a petty offense, an infraction is a minor violation. In California, infractions are punishable with a fine only; you will not face jail time or probation. As a result, you have fewer protections under the California Criminal Code. For example, you do not have the guaranteed right to a jury trial. Common infractions include traffic violations and city code violations.
Misdemeanors. Less serious than felonies, misdemeanors generally carry a sentence of up to 364 days in jail and a fine up to $1,000. However, certain offenses, such as battery against law enforcement, have more severe fines. Misdemeanor crimes in California include first-time DUIs, shoplifting, and other less serious offenses.
Felonies. The most serious type of criminal offense, a felony is punishable by a prison sentence from sixteen months to life and/or heavy fines. In the most serious cases, a felony may result in the death penalty. Felonies range from the sale of controlled substances and serious theft to rape and murder. Certain white collar crimes are also felonies.
"Wobblers" are those crimes that may be charges as either misdemeanors or felonies. Certain domestic violence crimes as well as certain assault and burglary crimes are wobblers in California.
Depending on the circumstances, a criminal defense attorney may be able to help you avoid more serious penalties by having your charges reduced. The sooner you get an attorney involved the better. An attorney may also be able to negotiate smaller fines and shorter jail sentences. However, each case is different and there are no guarantees this will be possible.
My outcome was best case scenario - Leslie W.

So pleased with the outcome - Leanna H.

Thank you! - Adam G.

We are eternally grateful - Mikhail P.

Highly recommend! - Lindsi D.
$3,000,000 Construction Injury

Settlement on catastrophic construction site injury case for the policy limits of 3 million dollars. This hard-fought case was led by partners James McKenna and Lia Juhl-Rhodes.

$1,500,000 Mobilehome Park Case

Settlement for 19-unit mobile-home park for 1.5 million based upon violations of leases, mobilehome residency law, construction defect, and breach of habitability.

Not Guilty Criminal Defense

Partner Anthony Cardoza represented a client who faced felony charges of Domestic Violence and False Imprisonment.

Gun Rights Protected Criminal Defense

Partner Anthony Cardoza won a court trial in which the Government was attempting through a civil restraining order process to take a citizen's gun rights away.

Millions For Mobilehome Clients Mobilehome

Our firm has obtained millions of dollars for Mobilehome Park residents, representing hundreds of clients/residents to obtain money damages on their behalf. (This statement does not constitute a guarantee or prediction of results in any case)

Acquittal of Misdemeanor Criminal Defense

Partner Anthony Cardoza represented a client who faced the charge of a misdemeanor count of spousal battery under Penal Code section 243(e)(1).

Big Victory for Local Governments Municipal Cases

City of Oroville vs Superior Court of Butte County, on August 15, 2019, lead attorneys for the City of Oroville, Mark A. Habib and Lia M. Juhl-Rhodes, from the law firm of Peters, Habib, McKenna, Juhl-Rhodes & Cardoza, LLP won a landmark inverse condemnation case in the California Supreme Court.

Clearance of Felony Criminal Defense

Partner Anthony Cardoza led a two-day jury trial representing a defendant who faced a felony count of assault with a deadly weapon, namely a vehicle.

Clearance of Felony Criminal Defense

Partner Anthony Cardoza represented a client in Butte County charged with Felony Driving Under the Influence causing injury.